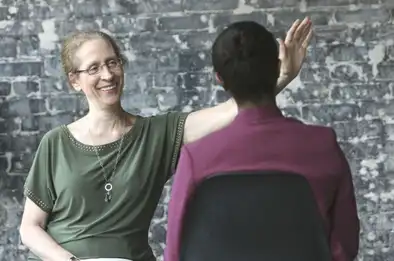 Life happens and unfortunately trauma happens. Accelerated Resolution Therapy better known as ART is an evidence–based psychotherapy that fosters rapid recovery by reprogramming how the brain stores traumatic memories and imagery. ART is shown to achieve benefits within 1-5 sessions. Bloom utilizes ART as a tool to treat trauma and more.
ART is proven effective in treating:
Post Traumatic Stress Disorder (PTSD)

Depression

Anxiety

Grief

Phobias

Addiction

Poor Self-esteem
ART is different from traditional talk therapy. This type of therapy is ideal for clients who do not want to talk in detail about their problem but want to receive relief from the negative effect it might have on them. ART accomplishes healing through the use of eye movements similar to those that occur during dreaming.
During session, your therapist will use their hand to guide your eyes moving side to side while asking you to think of your problem. As your brain processes through the problem with eye movements, the way you think and feel about the problems begins to naturally shift, schedule a free 15 minute consultation and we can tell you more about it!